Author Spotlight

as posted on GoodGirlBookClubOnline.com December 11, 2018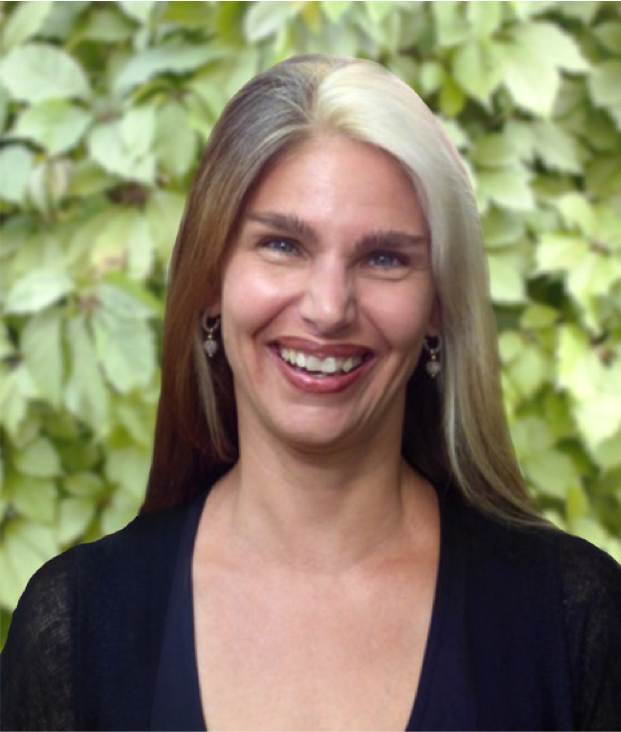 About the Author:
Marcy Stone is a certified and accomplished Life Guide with over 15 years of experience and holds advanced training certifications in several healing modalities. An entrepreneurial spirit, Marcy has over 17 years of business leadership experience and is the creator of the Soulfull Paths® technique that uses noetic science, applied quantum physics, and life-force healing to help humans manifest their dreams and gifts into reality. Marcy had a calling at an early age to heal, and ever since then, she has embraced her gifts of intuition and compassion to help others create conscious life transformations. Marcy lives in Pennsylvania with her husband and has two beautiful daughters, one who walks with her on earth and another that watches over her.
GGBC: What inspired you to become a writer?
I was inspired to write following the death of my youngest daughter on December 24, 2016. She comes to me in my dreams and pretty much told me I would be writing "The Voice of an Angel", guided me through it and even shared with me why. Now I have the bug.
GGBC: What are your ambitions for your writing career?
I would like to continue to find ways to reach people, inspire them to overcome adversity and enjoy life. I am creating a cookbook right now that has recipes dedicated by people in memory of someone special. I also have another idea brewing…
GGBC: What is your favorite part of being a writer?
To have the opportunity to make an impact in the world by providing inspiration to people everywhere with unconditional love and hope.
GGBC: What writers inspire you?
Writers who make a positive difference in the world! People who can convey the beauty of our innate souls. People like, Paulo Coelho and Eleanor Roosevelt.
GGBC: Tell us about the book you've written?
The Voice of an Angel: A Mother's Guide to Grief and How to Thrive After the Loss of a Child will guide you through the true process of grieving, identify & embrace your new reality, teach you to trust your inner wisdom, and to better understand the soul's journey. This book gifts you the permission to thrive and live the extra-ordinary life you are meant to live and share with others.
GGBC: Where can we buy it?
"The Voice of An Angel: A Mother's Guide to Grief and How to Thrive After the Loss of a Child" is available for purchase on Amazon.
GGBC: Do you write full time or part time?
That's hard to say. I write when I am moved to so some days it's all consuming and other days it's a "pick it up/put it down again" process. However many mornings I wake up most mornings with a lot of great content.
GGBC: What books are you reading at present?
I have a very diverse interest level. Currently, I am rereading "Seven Spiritual Laws to Success" and "Fierce Medicine" and am also involved in "The Lakota Way", "The Possibility Principle" and just finished "Origin" and "Worthy".
GGBC: Who are some of your favorite authors?
As I mentioned, people that set out to share and inspire others, to share their perspectives and wealth of knowledge for the greater good of humanity.
GGBC: For your own reading, do you prefer ebooks or print books?
I am definitely am a print book kind of girl. I like to feel the book in my hands, dog-ear the pages (sorry to those of you that this drives crazy) and highlight things that resonate with me.
GGBC: What is your favorite way to relax?
I love to be outdoors, preferably by water. I find the sound of nature to be incredibly soothing.
GGBC: What is your favorite positive saying?
"Life is about the choices you make regardless of what happens to you."
GGBC: If you could take one book on a deserted island, what would it be and why?
I'd rather have a pen and paper please!
GGBC: Where do you see publishing going in the future?
Up until this experience I never gave it any thought. However, having now self-published and knowing the growing pains of the indie process I still prefer to be in control of my destiny, so to speak. I could see a hybrid publishing model evolving, almost an "a la carte" menu that offers services from formatting to how and where to advertise once published.
GGBC: What is the one takeaway that you hope readers glean from your book?
As naïve as this may sound, unconditional love. It truly is all you need. Leaning into love in your darkest hours help you find the light at the end of the tunnel, no matter what lies in front of you.
GGBC: What advice do you have for aspiring authors?
Be kind to yourself and have patience. Know, going into writing, that you are going to uncover some pretty cool things about yourself that you may not have realized before. Have faith that you can accomplish anything, ESPECIALLY on the tough days.
GGBC: Where can people find you online?
To learn more about Marcy Stone and her healing techniques, visit https://www.marcystone.com/ and on Facebook at https://www.facebook.com/marcy.stone.14