My Memories of Sydney
Interview – Speaking from my heart
The audio below is from an interview I did with KC Armstrong on December 12, 2018 to promote "The Voice of an Angel" by sharing a little about our life together as "We 3" which in turn will also be used for KC's new book, "Simply Amazing Women" that I am blessed to be one of the women chosen to participate.
Clarity around Anger and Grief…
Anger has been my "go to" emotion over these last two years since losing Syd, but especially the 2nd year. In my book, "The Voice of an Angel", I write about "leaning into love" and while I do always get back to love, anger was definately present. I experienced anger during the 1st year of life without Syd, but I was still incredibly numb and that seemed to dull the senses making the anger seem less profound.
The 2nd year thou, the numbness lifted and in some regards it felt as if I went through yr 1 all over again because you "feel again" and have a clearer level of awareness, which seems to make the anger even more pronounced.
The love I hold in my heart for my daughters has been my saving grace, my raison d'etra, and what drove me to want to understand the anger versus simply pushing thru it or pushing it down. I believe this is how the anger can be transformed into healthier emotions, instead of owning me and making me bitter…. Love.
So going thru my 2nd yr, there was plenty of anger but around the 2nd milestone of Syd's passing, the anger seemed to subside and I was no longer numb. I felt something different…a sense of hope that I had written about. Truth be told, some days thru these first 2 years I was pretending "hope" because Syd told me it would happen and to just believe and move thru the days as if I was experiencing hope. So I did just that. I was manifesting hope. And all of the sudden, one morning around the 24th, I woke with these words,
"I needed to do what I did over this last 2 yr period of time. But it is past and I am as pleased as I can possibly be about how it played out and how I handled it. Now, I enter into yr 3 with a different energy and intent, knowing thats what my girls would want and need from me."
With those words came the true feeling of hope and a sort of permission from above, if that makes sense.
So while anger is a normal emotion and one we all need to address, for me it feels like a form of punishment for the cards I was dealt and having to create a new reality. No, I am not happy with being in this place in life but, understand that this duality is important to embrace and make peace within my new reality.
My girls need me better not bitter. I need better. And all of those I love need better.
So my intention going into year 3, having permission from both of my girls, is to truly and completely own my new reality and be good with it. To continue to live with no regrets and make the most from the memories and love that fuel me. This I firmly believe is the key to being able to experience joy again in my every day and THAT is my goal!
#lovehealsall
#loveyoumore
#thevoiceofanangel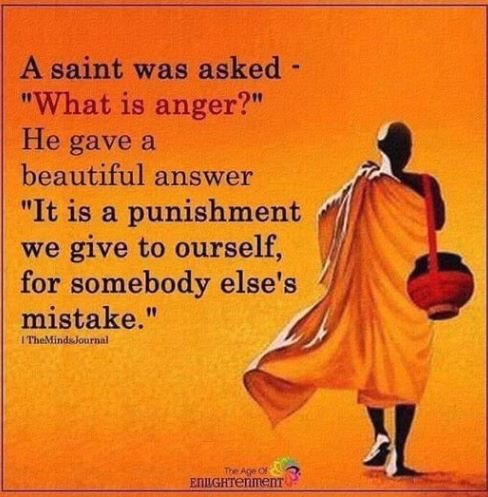 Is it "Happy Holidays" or "Merry Christmas" ..
…for people that are grieving the loss of a loved one?  Speaking from experience, which in my opinion makes me an expert*, I can say that while I am incredibly happy for the people that are able to truly enjoy the festivities that Hanukah, Kwanza, Christmas and the New Year bring, it currently no longer promotes that feeling within me.   And now having had this experience, my naïve' wish going forward, would be that no more people experience such a tragedy in their life.
At the 2 year milestone this Christmas Eve, my grief is still fresh. I would like to believe that over time, life and the holidays will become easier but in the conversations I have had with people that are in their 10th, 15th and even 20th year of loss, they still have that gap within them. They say when you lose someone of such a significant magnitude, every single day will never be the same and that definitely applies to the holidays. While I believe that gap will always be there, this is where my favorite expression comes into play for me and how I plan on moving through the remainder of my life,
"Life is about the choices you make, regardless of what happens to you".
For those that know me, that expression defines me. I am not a negative person, not at all. I think that I am doing a good job of keeping my shit together; allowing the tears when they come (does anyone have a great "antidote" for puffy eyes?), getting up each day with the intention of making it a good one, focusing on how I am able to help others and dealing with the fact that I will never hear my daughter's "actual" voice again (I say "actual" because she speaks to me in dreams but it is still very different). The little things I miss daily are her giddy contagious laugh, hearing her special "cho cho train" text ring on my phone or feel the comfort of her warm embrace. Those are just the simplest yet most profound things that immediately come to mind. There are so many other things, big and little, that surface daily for me and remind me I am "on my own" during the regular every day of every day. So the holiday season is an even deeper reminder of the empty space I am trying to navigate, not fill, because that would be impossible. Unfortunately, there are so many people in the world feeling the same way I do during this season.
For those of us are finding our way through this holiday, we are trying to make decisions like "do we";
Leave an empty chair at the dinner table in their honor
Donate to a cause in their name
Make a toast to their memory
Make their favorite foods
Hang an ornament for them
Watch their favorite movies
Write a post about them for social media
Display their photo with a candle
Put up a tree
There are definitely many other options to consider, NOT because it makes us feel better BUT to acknowledge who they were and stood for. Personally, we don't set the chair at the table because for me it feels as if I am not coming to terms with the fact that she is gone and am waiting for her to come through the door at any moment to sit with us, but that is just me. Each of these will feel different to everyone and there are many more things that can be done. It is very important to me that not only is Sydney remembered but also that people do not get uncomfortable hearing her name. I find that most people shy away from having conversations that involve the person that has passed on. In my view, that is dishonoring all that they were and are as they walk another plane watching over us.
I share this not so you feel sorry for me (don't you dare!!) but for awareness. So you take a moment in the next few days to stop…take a breath…think of the people you know that have lost a loved one…and send them a positive thought, action or word. Always remember, so much love can be shared simply by an intention.
Syd came to me in a dream and showed me what "millions of candles lit" looks like from her vantage point now and said "Momma, its like going to a concert and everyone is waving a lit lighter in the air at the same time. That's what we see here." It was a beautiful sight to behold and a fabulous reminder to me that the light we create is as bright a light as she was when she walked this plain. And I am sure I can say that about the lights of all of those that we love and have lost.
So this holiday season, no matter how often or how long, please take a moment out of your busy schedule and breathe, show gratitude for your many blessings, light a candle and send the intention of "unconditional love and you are not alone" to those you know who are finding their way through grief this holiday season.
Many blessings…
*experience/expert – I say this because I have seen many articles online from "experts" this holiday season about loss and the holidays, claiming to be an expert yet not having personally experienced what they are writing about. That is not walking their talk. This is just my perspective.
#lovehealsall
#loveyoumore
#thevoiceofanangel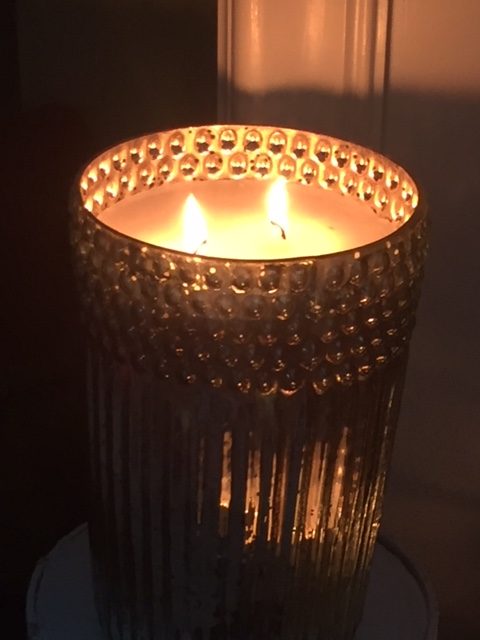 Trial date rescheduled
The trail against the defendant that is being charged with taking Sydney's life is now scheduled for May 31st, 2018.   I know, it seems so very far off but I would like to believe that is for a reason.   Perhaps Sydney has a hand in that?
All I know is that it is out of our hands and nothing can bring her back to me/us so faith comes in now BIG TIME!   Faith that good will prevail over evil, justice will be served and the "appropriate consequence" will be invoked for the incredibly poor choice that was made on that sad Christmas Eve Day.   Karma will do the rest from that point forward.
She was 21, beautiful in every way, had a plan and definitely made a difference in this world and even now…continues to do so from her seat in the clouds.
Thank you for all the continued love and support.   This is not something you simply heal from, its something you learn to incorporate into your everyday, from now until our last breaths, and not trying but FINDING ways to make some goodness from the tragedy of her loss.    She would NEVER accept simply trying!
May the Angels watch over all of you….
About the white butterfly….
Did you notice the little white butterfly on Sydney's wrist in her portrait in the prior post?
Jo says she adds butterflies in all of her artwork but was not aware of this when she chose to add the white "cabbage" butterfly.
The story…
We used to get little white butterflies in our house all through the winter. 6 or 7 a winter and they would sit with us on a plant or the coffee table but right next to us, and sometimes on us, until they passed. This went on for years and I saved them after they passed and would put them in the soil in the spring. It stopped when we sold the house and moved. The girls used to tease me and say it was unnatural to have butterflies in the winter but if anyone could have them, we could. We 3 could.
Thank you my beautiful Sydney for finding, yet another way, to let me/us know your with us.
Portrait by Jo Jayson
Art & words by Jo Jayson 
The other week I posted a video of me painting the beginning of a special portrait commission. Today I am posting the finished portrait, completed on Valentines
Day. This is Sydney, she was 21 when she was tragically killed by a drunk driver on Christmas Eve 2016. Her beloved Step Father Ken Bell came to me in October to ask if I would paint their daughter as a heartfelt gift for her mother Marcy Stone.  It of course was humbling to have been asked and chosen, but the true humbleness came when I embarked on the painting. Technically it was incredibly difficult given that I only had a very small photo that couldn't be enlarged and the angle of the face to the camera gave a lot of difficult foreshortening. But this time I was pushed to tap into Sydney's beautiful energy more than I was tasked to paint from a photograph. It wasn't a new experience to do this for me but it was the first time I had painted a soul that had passed so soon. What I discovered in the energy of what came through into the painting, was a joy and a delight that felt so sweet and pure.
This is Sydney, in her Mothers words,
"Sydney was (and is) a force to be reckoned with yet with a laid back, unconditionally loving whimsical spirit. She had the passion of a purist and the patience of a beautiful old soul. She loved life, sought out truth and had a love and devotion for her family and friends that surpassed any needs of her own. She adored her big sister, she was my best friend/side kick and my husband was her partner in crime and to look into her beautiful blue eyes is to see her truth and all she stood for and believed in."
365 days…or 8,760 hours…or 525,600 minutes…
How has one year come to pass?   It feels like only yesterday receiving the news, going to the morgue, planning the funeral.   Getting dressed for the funeral I recall looking into the mirror and not recognizing the face that looked back at me.   It wasn't until later that I realized what that signified and then found myself on a journey of self re-discovery while also dealing with this indescribable loss.   I was blessed with a few visits from my beloved Sydney in my dreams over this year and she has taken me places, showed me things, shared insights of why now, who I am becoming and why I need to be strong and find my way and, with no surprise, she promised me she would always be by my side, like she was in life…my side kick, but with more of a reach to help than when she was here.
Her selflessness and her simplicity in life was so beautiful and it got me to thinking of how we could honor her today.   She had so many ways of living that if more people followed suit, the world would be a much happier place.   So I thought I would share some of her "Syd'ism's or ways to live life". Some were so simple, silly and some were wisdom beyond her years…
So here we go…
Dr. Seuss rocks. Two of her favorites (she had them posted in her room), "Today you are you! That is truer than true! There is no one alive who is you-er than you!" And… "Be who you are and say what you feel, because those who mind don't matter and those who matter don't mind".
SLOW DOWN!!!!    And be home more
Give the person you are with 100% of your attention, let them know they matter
Family is everything! (this is everyone that matters to you, not just blood!)
Love really is the only thing that matters, all kinds of love.
Never say diet. Eat in moderation, except with bacon!!!
Don't take life, or yourself, too seriously.
NEVER change who you are for someone else.
Love with reckless abandon.
Give all you have and expect nothing in return
Live life so you will have zero regrets
Material stuff DOES NOT MATTER!
There is always room for 2nds; 2

nd 

breakfast, 2

nd 

lunch and 2

nd 

dinner (she was a foodie!)
Pooh "You're braver than you believe, stronger than you seem, and smarter than you think.
Only be around people that believe in you
Why lie when the truth is so much fun
Only have a bucket list if you intend on using it!
Choose the people in your life by their heart
The most important ingredient in a recipe is the love you put into it
Never ask someone to do something you wouldn't do, and if you wouldn't do it, does it even really truly matter?
Don't cry because it's over. Smile because it happened. (More profound words from Dr. Seuss)
I know we all miss her so dreadfully and to see people posting their feelings and pictures today is such a testament to what an incredibly loving soul Sydney was and is.   I would like to ask everyone to light a candle in her honor today.   I found a two-wick candle in a beautiful mercury glass; the one wick signifies her 21 beautiful years with us in this lifetime and the other wick signifies her beautiful soul as she now watches over each and every one of us.   Let her continue to share her wisdom with us all in new ways. Watch and listen for her, she is with us all, which I believe brings her great joy and it brings me a sense of peace and a knowing that I am never alone.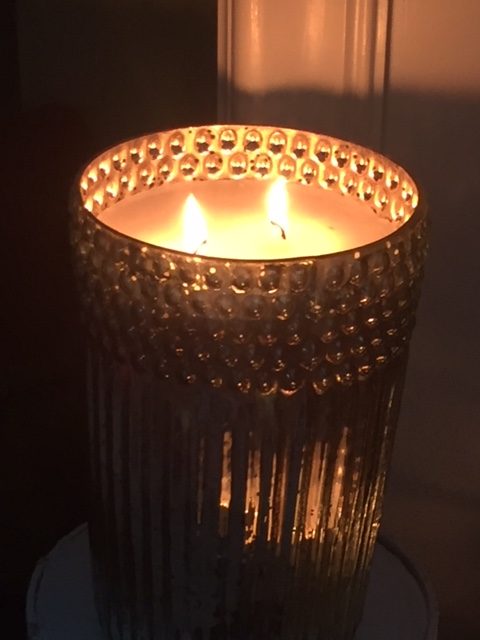 UPDATE on the upcoming trial
The defendant that is being charged with taking Sydney's life has requested, and been granted, a continuance. According to public record, the defendant's "expert"has been discredited in another court hearing, which means they now have to regroup and find someone else to try and prove his theory.
To me, this feels like Sydney is helping us where our hands are tied. This does means the trial will now go into the new year.
Thank you for all the prayers and love and if I may ask….please, keep 'em coming!!!
Many blessings & love to you all…
337 days or 11 months and 2 days
Today is my birthday, something my girls always made special. In fact, my birthday, Mothers Day and believe it or not, Fathers Day were 3 days that they took it upon themselves to go out of their way for me, make me feel even more special then they already did on a daily basis. And even at a young age, they teamed up and conspired for me, finding their way through making us all dinner and then a beautiful birthday cake. It was beautiful to watch as well as receive. As they got older, they would tell me I wasn't allowed back in the house until a certain time so they could accomplish whatever they were up too and each year the meals and the cake became more elaborate (and more tasty J ). Most years they made my card too. As a mom, it just doesn't get any better than that. Quality time and knowing you are completely loved and appreciated.
This morning, as I was mindfully moving through a process I call the "4-A's" (related to moving through grief, see below) that I knew I was going to have to go through today (this is to show myself that I am, in fact, making progress. I never want to remain stuck!), I decided to honor Sydney by wearing one of her last gifts to me. Last Christmas, she and I went out shopping for the gifts she wanted to purchase for people. She was always very thoughtful about this and had specific things in mind for everyone. We had to do some searching but it was a successful and fun adventure. Then, when December 24th came and she was killed, everything stopped. I packed a bag and left our house and only went back again to pack to move. When we finally got to the point that we could unwrap the gifts that were under the tree to determine what to do with them, I found a box wrapped with my name on it. I took a deep breath and unwrapped it. In this box was the last few things she touched and found special for me. Everything in the box was so perfectly "me" and Sydney knew it. She was such a love. So, I took the shirt that says "Sunday is for Snuggling" , which is also my favorite color! (I tried wearing it once before but it was just too soon) and am wearing it today. It may sound silly, I mean it's only a shirt, but it's the principal and the significance behind what it stands for between her and I.
So this year, being a year of firsts, doing things without Sydney by our side or conspiring for us, has had its ups and downs. Today is my first birthday without her. Today is the first "mom's birthday" Aubrey is left without her sister, or partner in crime, to conspire. We will survive! We are finding new ways together, sharing her love, memories and energy, to move forward on days like today but I think I speak for both of us when I say there is a hole or numbness. Perhaps that is grief's way to protect us as we go through the steps of acknowledgement, absorption, adjustment then acceptance (4-A's). What I have come to realize is that for EVERY first, you go through the 4 A's. It's not just a once and done process. So I think that for todays first, we have absorbed the reality, are adjusting and moving through the day by feeling gratitude and love. Before we close our eyes at the days end, we will have reflected on how blessed we all are by Sydney having been in our lives and now to have her watching over us…. and with that, "acceptance" will once again have taken us.
"The day after"…September 8th
In awe & gratitude…
As I have been reflecting today, I find myself struggling to find the appropriate words that capture the emotions that are flowing through me from last nights "Celebration of Sydney's Life". To say "thank you" or say "I am eternally grateful", while completely true, they just don't seem to do justice in expressing the depth of what I am feeling. I am in awe. To witness and feel the love and compassion in the room last night was overwhelming and just thinking about it brings tears to my eyes.
Namaste' is a Hindu term used in the yogic world which simply translated means "My divine soul recognizes the divine soul in you". Last night I felt, across the board and all evening, this incredible act of "Namaste" took place. We were there with one purpose; to share love. I was so moved, all evening by everyone that was able to be there (and some came from far away places!) and also by all of the voicemails, texts and messages for those of you that were unable to be there in person but where there in spirit. As Sydney looked upon us, I am positive she was flashing that radiant smile of hers and feeling loved, that in her absence, we are all able to find comfort in each other, our stories and the strength we muster from our unity.
I am blessed and treasure each of you for all that you are and for your loving my beautiful Angel.
Namaste'
September 7, 2017 – Happy Birthday my love
Sydney would have been 22 years young today.
She always loved her birthday. Not because of gifts but because of the changes it signified in the year to come. She looked forward to all that each year was going to allow her to explore, along with the endless possibilities and adventures. And let's not forget it meant MORE quality time together! And cake!!! She loved cake (and cheesy fries)!
Sydney had a zest for life, she loved to laugh and always new just what to say, no matter what the situation. She had the tendency to undersell herself and the value she added to others, which I believe is how she was able to be as humble as she was.
She LOVED her big sister and hanging out with her, even as they both got older and acted like they bugged each other! They always looked out for each other and every picture I have of the two of them they are arm in arm or just so obviously happy to be together. As they got older, they involved each other in their plans of growth and new chapters (Syd has/had her very own bedroom, you guessed it, aqua blue walls, at her sisters new house)…it was a joy as a mother to witness.
She was proud of me and of our relationship and shared our closeness with her friends. As she got older and was interested in stretching her wings, whenever she would get home, she had this amazing way of always making me a part of her adventures and was excited to share with me, ensuring our closeness would always remain.
While she appeared to sometimes have a tough exterior, that was her protection from having been walked out on or let down in the past. It didn't take but a smile and an honest, heartfelt statement from you for her to let you in completely, hook, line and sinker. She loved you vulnerably from this moment on. She would go the distance for anyone she called friend or family and I have heard many stories that consistently prove this statement true, again and again.
Syd had this funny way about her. She was incredibly witty and had the one liners ready like she was reading your mind! She was an antagonist simply because it was fun and I was probably her favorite target! She loved playing to my weaknesses and I loved falling for her ways. She was able to use her wit, with a sometimes necessary dose of tough love, to tell you what you needed to hear and you always hugged her and thanked her! Never did someone walk away upset or angry, they were grateful that she cared and had a cool way of delivering the sometimes painful message. She would always follow up with you later too, to ensure you were good and finding what you needed to keep shining bright! Whether she would have used these words to describe it or not, she loved getting to people's inner light and was a natural at it!
Music was many things for Sydney; healing (not that she would have used that word) and freeing. Her reach of genres was impressive for her age and even at 9 and 10 she was surprising me with her "latest fav". And as I am sure Aubrey would attest to, Sydney would have the lyrics memorized in no time and sing over and over and over and over again, sometimes out of sheer joy and sometimes to get us going! She was an imp to be sure.
Many names did she answer to but one she was proudest of was "the peacemaker". Confrontation, angry words and harsh outcomes were not in her making. She had a way of keeping Aubrey and I "at bay" more than once during those famed teenage years and if it was getting loud in the kitchen, Sydney would break into song, "why can't we be friends, why can't we be friends"and Aubrey and I would just start laughing and just like that the situation was resolved and really didn't seem like that big of a deal any longer. She practiced this uncanny ability with other family and friends too, and I have heard the stories to prove it!
Movies, like music, were something of a passion of Sydney's. She loved learning the soundtracks to movies and often would take the situation or a scene from a movie and relate it to something happening in life. She and her sister share the love of Disney and between them have seen (and maybe even own) the majority of them. They would send each other quotes or pictures of movies just for kicks or so they would know how the other was feeling. They had their own language for sure.
Travel (and the beach!) was something Sydney couldn't get enough of and, because of her grandparents, she had the good fortune of seeing things in the world that most kids her age had not seen. She has been to Russia, Germany, Prague, Bahamas, Mexico, Canada and many US states. She used to tease me to catch up on my traveling! I loved that she and Aubrey were so fortunate and that they were also extremely grateful for having these adventures.
Cousins! …remembering how important family is and was to Sydney, cousins were also her dear friends and she treasured them so. And cousins of all ages too. She loved the little ones as much as the ones that were her age. She was able to adapt to the younger ones and they loved her so, always feeling that she understood them and she knew exactly what they wanted, needed and how to muster the proper behavior when she would sit for them. I have many pictures of Sydney on the bottom of the pile of little kids, everyone having a fabulous time together.
Knowing herself…Sydney was a hard worker but a smart one too. She was fortunate to know at a young age what she was passionate about. The kitchen! Sydney was a foodie to be sure!! She would take crazy things and put them together and it would be strangely tasty. She loved to create in the kitchen and thought that someday she would have her own fusion bar with a wildly creative menu and me tending bar! She figured nothing could go wrong if we did it together!! And I would have been so happy to be a part of her dream. She did try a stent in another field of study, just to see if she was really really sure about the cooking/baking I think, but it was an awesome experience for her and she met some really terrific people during that period of her life. No matter what she was working towards, she worked hard but somehow made it seem effortless.
Her passion – Ultimately, for anyone that knew Sydney, you knew that people were her passion. It brought her great joy to experience people of all ages and stages of life and to get to know them at a depth that most can't do at 50, let alone being in your teens and 20's and doing it so naturally. Her warmth and genuine way of being was something you wanted to be around and somehow absorb and have with you always. She had this uncanny ability to listen, and to hear even what you weren't saying, and then she was able to provide a fun or whimsical way to get you to see things differently that somehow made that obstacle no longer an obstacle. Then you felt able to move through it with a new found confidence. Pretty remarkable. She loved helping people find their happiness and understood it needed to come from within.
There is so so much more to share about Sydney in her 21 years and 3 months of life. But with what I did share, I hope I was able to communicate her winning secret; her heart, her love for all and just the joy she had for being here with us, the people she loved the most. She definitely understood and lived what mattered most to her. She kept life simple, didn't have the need for material stuff, shed what no longer served, called it like she saw it and did what felt right to her soul. She was often my teacher and I will forever be grateful.
Happy Birthday my sweet girl. Love knows no limits, from here to there…wherever you may be flying off to today, this day of yours, September 7th.
253 days…
I am still wrapping my head around the fact that she isn't going to come through the front door at any moment…its' just so crazy and surreal. I mean I know its all real but its only been 253 days and yet its been 253 days already. So many different ways to feel it, see it, live it, express it and unfortunately embrace it. I understand to be able to get back into life and this new reality I have to allow and embrace the pain that goes alone with losing my baby girl and I'd like to believe I am doing the best I can with this. Good days, bad days, hard moments, but all moments that are because I am allowing the feelings, emotions, pain and even joy with the memories (soo many awesome memories). And while there are "manuals" out about grief and the "how to's", no two people grief, heal or recover the same.
Everyone has their own speed and things they need to make peace with and I am finding that time, patience and being kind to myself are the three most important keys to being able to adjust and move forward in this new reality.
Day 212…7 months
Its so hard to imagine these past 212 days and how I, we, all of us have found our ways through, since the loss of Sydney. I am absolutely 100% sure that each of us has had hard, emotional days and moments. Sometimes I still am unable to look at her picture because it makes my cry. Other days the pictures provide me with an inner strength. I no longer get upset with myself for these feelings, I simply allow them to flow as they need to and then pick myself up and keep moving forward.
For those of you that have stuck by me, Aubrey, Kevin, Ken, Chloe through all of this roller coaster of emotion and rebirth, we thank you so very very much. For those of you that needed to move on for whatever reason, please know that it is okay. That's the way life works. Reason, season, lifetime… thank you for all you have blessed us with (and hopefully you felt our love & blessings too!) and we will always love you for the time you were in our lives and wish you peace.
Love & Light…
1st Annual Celebration of Sydney's Life
September 7th, 2017
at The Trappe Tavern 6 to 10
A little bit of why…
As most of you know, Sydney would have been 22 years young on September 7th and we would have done something fun and memorable to bring in the next great year. But with her gone, I can't imagine not doing something to commemorate the beauty and joy she brought to all of us during her 21 years with us. So we decided to start an annual "celebration of her life"! We would love for everyone that loved Sydney to join us for this evening of sharing their stories of how they knew her and what they loved about her and just have a night together in her honor.
Dedication – many people have asked me, "where can I go to "visit her and sit with her"? So we thought about it and the first thing that came to mind was a big teal blue adirondack chair sitting in the sand!!! SHE WOULD LOVE THAT!!! But then we thought about the distance to the beach and wanted people to be able to visit her more often than once or twice a year. Then it came to me again, the Trappe Tavern's beach!! SHE LOVED IT THERE! And so many of her friends work there! It's perfect!
Donations – If anyone wants to help make this an annual event by donating a few bucks to cover the food for everyone, that would be super!! I say annual because if we can do this well this year, then we have a winning formula started to keep the idea and the event alive for years to come! Sydney would love that. She loved her birthday!!
An update…how did we get to online fundraising?
Well, I sent out an event invite on facebook to everyone I have contact with on facebook (and please, if I missed a friend, please let them know!) and we planned on just having a box that if people wanted to donate to help support the ability to go "annual" with this event, that would be amazing!! But I have had a few people message me about the ability to donate on line. GENIUS!! So I took a few hours to look into what that would take and here we are! So now we will have the box at the Trappe on the 7th and the ability online.
We planned on holding this event regardless of participation because it means so very much to me that Sydney is remembered and stays alive and is celebrated on her special day she took her first breath. But when we were asked about donating online, I was touched by the gesture of helping despite the possibility of someone not being able to attend but still wanted to help. It brought tears to my eyes. So much love…
IF you go to the online link, please know those sites make you choose an amount. So forgive us for seeming forward. This is about coming together as Sydney's family. If you are able, thank you for your kindness. If you are unable, we love you and please still come and celebrate. Maybe you can help next year!
https://www.chuffed.org/project/1st-annual-celebration-of-sydneys-life
After having many conversations with people since sending out this invite for Sydney's birthday I want to be sure everyone understands my "logic". I want…No I NEED to do this. There is not a day that passes that I don't have some kind of emotional moment, so I absolutely cannot imagine waking on September 7th, Sydney's 22nd birthday and doing nothing!! That may possibly kill me!
This journey has been an incredible emotional roller coaster and I am doing all I can to honor her; the beauty, the light, the life of a remarkably inspiring and joy filled being. I might have said I was bias, being her mom and best friend, but as people reach out to me and share their stories and memories of her and how they too are so devastated by the loss of her, I know we all have been biased in our own ways. THAT is part of what we are coming together to share on the 7th.
Is it too early to celebrate or feel like a "party"? It will probably always feel too early, I mean will it ever be a joyous gathering? I hope someday we will do what they did in the movie "Phenomenon" with John Travolta. Different circumstances, but they celebrated the beauty of his life and shared how he touched them and made a difference. That is what I am shooting for. Sydney loved to celebrate life and she could in the simplest of ways, as long as she was with the people she loved.
So…perhaps this is a way of having many caring shoulders around in a time of anticipated weakness? Maybe I know deep down inside that I need people, HER PEOPLE" around me on that day and this is my way of doing that. I can guarantee you and I will cry and find ourselves experiencing many emotions (I do this now, everyday); seeing people I love and people that love Sydney, and enough so, to come and pay tribute and share some of their heart with me and others that love her…. to simply do nothing on the day of her birth…I just can't do that. My baby girl is gone… So maybe many shoulders IS a part of this, so for those that come, thank you for your love, your support, your stories and your strength.
July 23rd…Day 211
We have been informed the criminal trial date has been set for the week of December 5th, 2017. With that, I have once again been reorganizing (for lack of a better word) where I stand on things. My values and beliefs have definitely been questioned through this process, as would any mother.
I believe in choice and consequence. Sydney made a choice to trust in the defendant and the consequence was her life. The defendant made a choice to violate her trust, and in so many ways, and the angry mother within me believes his consequence should be life in prison. That's being completely honest. Is that realistic? I am honestly not sure. Anger is most definitely a huge stage in this process, of both the loss and of the court system, but one that I will not allow myself to become a prisoner too. So as time passes and I flux through all of the stages of emotions that any normal red-blooded human being would experience, I continue reaching within to the depths of my soul, my conscience and my heart. And in between the waves there are moments of silence that are allowing me to realign to my nature self; to what my values and beliefs are and also what I am hearing what Sydney would say to me if she were still here today. She would say something like, "momma, don't let the damage destroy your rifikiness (it's a sydney'ism from Lion King..kind of means extraordinariness with a dash of unusual).
So for me, for Sydney and for my oldest daughter Aubrey who is still counting on me and looking to me for guidance and love, for Chloe and Ken and also still for my own personal survival and sanity, I must continue to honor what has gotten me to this point. Not only in this dreadfully sad situation (I remind myself, every situation is a lesson) but also in all other facets of my life.
As I sit and lament, there are three things that jump out immediately; love, forgiveness & karma.
Love and unconditional love In the case of the trial, I am referring to unconditional love and that means being better, not bitter. By allowing the bitterness and anger that I feel to pass through but not linger and destroy me. This means releasing the emotions and the individual that has harmed me while understanding that I may now need to reassess, regroup and recalibrate my next choice in life.
In all other cases, love really is all you need. John Lennon was spot on. As much as my heart is breaking after losing Sydney, I know that my love for her and for life and for the rest of my family, that love will get me through this. If I remain open hearted, allowing myself to feel through every stage of emotions this process presents, I will find a new strength. And what has been surfacing is a depth of love I have not experienced before and one that will continue to pull me through the dark moments that present themselves at the most unexpected times, then, now and in the future.
Forgiveness is also non-negotiable and touches every aspect of life, every relationship, every choice. But in this case, as it relates to the trial (for me!) I want to continue to find a way to live life with the lowest levels of stress and with a level of health that will afford me a long and healthy life (yes, I do still want this, knowing it may be a little longer till I see my Sydney again). As it relates to the defendant, I wish for him the ability to learn and grow from the consequences of the choices made on December 24th, 2016 and hope he finds peace and is able to change the course of the direction he has seemingly chosen to have sailed his ship of life (this gets me to karma). Please understand forgiveness does not mean forgetting …it means honoring my beautiful daughter and myself and dealing with the circumstances that we have been given. It is normal to want revenge, to allow hate in, inviting it to stay as a permanent resident taking over all my responses, my every thought and my every day, and YES… I want him to serve a very long time, but I also know that the only things I can control are my responses (notice I did not say my reactions), my attitudes and adhering to my beliefs in honoring my beautiful daughter.
And lastly but not least, Karma…no matter what the outcome, there is no bringing Sydney back to us in this lifetime. Whatever the decision comes to be, I do truly believe that karma will be served at some point whether in this lifetime, the next or perhaps the next, until the lesson is learned and the choices are changed…karma will indeed be served.
Here is a visual that will help me stay focused and remind me during those more complicated moments of being human…
June 24, 2017
6 months….today is 6 months since we lost our beautiful Sydney. Its just so hard to imagine the time without her and how we made it this far. She had such an amazing way of intoxicating us with her love, joy and innocence.But we all find our way of moving forward in this life, carrying her in our hearts and soul…always remembering what she means to us.
I am grateful for the daily reminders of her incredibly unique and special, sometimes flamboyant way of being and hope that I live up to what she saw/sees in me that made me so lucky that she choose me to be her mom.
I will always love you Sydney and will continue to look for you in my dreams. Fly my beautiful butterfly, fly….
May 28, 2017
Sydney's Character Wall Album…..is complete!!!!
THANK YOU SO VERY MUCH TO ALL OF YOU THAT PARTICIPATED AND SHARED A LITTLE ABOUT WHAT SHE MEANT TO YOU OR WHAT YOU WILL YOU MISS ABOUT THIS LOVELY JEWEL!! I will deliver the album this week so those that represent her FEEL her essence and all she was in life! I love you all and will forever by grateful…
May 24, 2017
Day 151
First, before my story, I would like to thank everyone for allowing me to share and being so unconditional with me through this time in my life. I would like to believe that I am a strong person and I find the light amongst the dark. But knowing that I am not alone, my family and friends stand with me through this time (and listen to me sometimes ramble) has helped me through the moments I doubted my strength and myself. Thank you all for your love, support and knowing just when to reach out!! I am truly grateful for you all!!
Now for a happy, fun memory (there were SO many!!)…As I reflect back over our years, I have so many wonderful memories of my time with the girls. I very lovingly refer to the girls as my cat and lap dog. Aubrey has always been very independent and more of a loner so I call her my cat. She comes to me when she needs me, shares and snuggles and then she gives me hugs and kisses and goes and does her thing. But make no mistake, she is very attentive and knows when she, "the cat", is needed by me too. She is a very strong woman and I love that about her. Sydney was more of a lap dog. She was always strong in different ways. I believe she felt she was here for me, truly. She kept me organized, had great business ideas, helped me with some of my businesses, loved watching me create new things so she could challenge them! She was very content always being by my side, shared everything with me and we were a package deal. People, including Aubrey, called her my "mini me". Syd would often joke with me that she was going to live with me until she was 90. I was absolutely totally cool with that!! Two peas in a pod…
After Aubrey moved out (but not far away which made me very happy), it wasn't often that if Syd and I were home together that we weren't in the same room together. We would usually end our days in one of our rooms just laying around talking or watching a movie. And if I was working at the table and she was ready for me to be done so we could be together, she would be sure to yell for me that it was time to be finished and to come hang out with her. (she was the boss!) When we moved to the Trappe house, we downsized so the rooms were smaller so me being in one room and her being in another wasn't really like being in separate rooms. I mean I could sit at the dining table and put my arm in the kitchen, to give you an idea of space. But yet, Syd would always make sure we were close. I so loved that. One night, within the last week of her precious life, she was in the kitchen baking away (one of her favorite things to do!) and I was at the table working…literally only a few steps away from her and she stopped what she was doing and made a declaration!! "Mom, why are you so far away?" Now, remember when I said I could sit at that table and extend my hand into the kitchen!! So I picked up my chair, my computer and went and plopped myself directly in the middle of the kitchen!! I put my chair directly in front of the sink, (right in her way of "her" oven!) propped my feet up on the kitchen counter by the sink and sat back down and got back to work! I wanted to see what she would do to me! Squirt me, tickle me to get me out of her way, something! But instead, she turned to me and stopped what she was doing, paused and said, "now…that is much better!" with a big smile on her face. I can hear her voice and her laugh so clearly. Without hesitation, she got back to work happy to walk around me to get back to the oven to rescue her creation from the oven. She always just wanted to be with me and it didn't matter if it meant just laying on the floor with me and coloring as I typed out my notes from the day or we would play cards or do a small puzzle as she would tell me about her day or about a conversation she had with a friend or she would play music on her phone and see if I knew what songs were. It was so amazing to me how easy it was for us to just be together and have it all flow so beautifully. When Aubrey and Kevin would come to visit, they very easily fell back into the ease of how things flowed when we were all together. It was really a terrific life.
Now I take all of those incredible memories that I have been blessed with and cherish them but I am very careful to continue living in my present moment.
Looking back over life I am grateful to feel so complete despite my loss, where as some that lose a child or a loved one have a pit of sorrow from regret and guilt. (Feeling how I have over these last 151 days, I can't even imagine what that must be like to come back from.) I believe that gift is from Sydney. She taught me, and all that knew her, to truly know what it was to be loved, how to love and live in the moment with complete openness and even a level of vulnerability. Nothing is more important. And I will be sure to continue living all of those gifts while retaining and bringing all the joy and goodness "we 3" shared along with me as it will always be part of me. As I remind people that I run into, I have good days with hard moments, not the other way around.
This is Syd with Buddy (below)…he was her Cheeto eating (stealing) friend!
May 8, 2017
Day 135 – I realize that for most, life has moved on but for Aubrey, Kevin, Ken, Chloe and our families we are only on day 135 and already on 135. Its a very surreal place to be in life. I want to make sure that everyone understands me…why I share the things I am experiencing; openness and being vulnerable helps me heal, it may help someone else heal and for all that know me and love me to not be afraid of me..I am different but I still have the same heart.
I used to believe that losing a child would be the hardest thing in life to endure. Now I have come to realize that it's the survival after the loss that's doubly hard, it is what completely breaks you, totally pushes you over the edge. Because now you are not only dealing with the incredible void or hole that is left within you from losing this special bonded love, but, now…how you viewed life; what mattered, how you think, speak, act, dress, and view the big picture of life…all of those things, and then some, are no longer as you knew them. You are now a completely different person and not only do the people around you not know you but you yourself are searching to understand who you are now becoming from this incredible tragedy.
Simplicity has been key for me. I have let go of virtually everything material that was me, then. Some things I can't even imagine using, doing, wearing or even going to anymore. The things I kept are things that we, Sydney, Aubrey and I had a connection too. Certain pieces of clothing or blankets that were cherished remain so. Pictures, although most I am unable to look at yet, are the biggest piece of what I have clung to. Memories, these are joyful yet painful but I allow myself to flow there to ensure I don't let the pain of now outweigh the joy we experienced together then.
Everyday there is a new "first" of what this new reality of mine, ours looks like. And everyday I willingly shed a tear (or two) to not only honor the memory but to also ensure I am allowing the pain to flow freely so it doesn't hold me prisoner forever. And with each tear I somehow find a way to move through it, knowing not only that I am going to survive, but that I remain here on this earth with a purpose. The purpose piece is truly what keeps me strong. It is one of my tether's to sanity for the here and now. And one Sydney and I shared…
This weekend, going through a box from the move I came across the cards the girls have given me over the years (sentimental, yes I am) and the top one was my Mothers Day card from last year. The girls always used one card and both wrote inside. And at every age, they always wrote such beautiful and heartfelt messages that will forever warm me and I realized, again, at that moment that will be final card from both of them. And it broke me, again. A "first" and a "final", both in one breathe. I will admit, this one was very hard to find my way through. The pain you feel in your chest from the breaking, it really does feel like that, as if something inside you is splitting in two and you are helpless to stop it. But as I allow it to do what seems necessary, as crazy as that may sound, I know that on the other side of the breaking will be an eventual healing and understanding that I will survive. I have to believe that. And I want to be strong and show the people in my life that count on me that we will all be okay. Aubrey, Kevin, Ken, Chloe, my nieces and nephew, brothers, her cousins, aunts, grandparents and her dear friends…THEY are what keep me going. Their love is felt through their pain of the loss they too feel and the void they look to fill.
Sydney was always all about family and was very clear about this throughout her life, at every age. She was so wise and understood that we are each others healing and in time, as we celebrate Sydney's life with more smiles and fun stories and less tears, her life's purpose of family & love will be our saving grace.
April 26, 2017
In memory of Sydney (123 days), in honor of Aubrey & Kevin, and in sharing an incredible living example of all the Core Values (listed below) I strive to live and share with my clients and in workshops to "harness the power of love"…
My oldest and beautiful daughter Aubrey's wedding anniversary is coming up in May, May 22nd. It will be 2 years that they have been married and if I do say so, they seem very happy and in love. Looking back, if I didn't (AND I ALMOST DIDN'T) practice those values, we would have had a very different version of what their wedding would have been. You see, when Kevin came to ask me for Aubrey's hand in marriage I said "yes…but in 3 years". I shared with him all of MY reasons why they should wait and I believe because of how we (me, the girls and Kevin) communicated and shared and their trust in me and my guidance, he lovingly and without hesitation said ok. Remarkable really, when I look back. Well, after we hugged and he left I put it aside, but something was not sitting well within me.
The next morning I woke as I always do, with a clear head and with the answers of truth, without my ego having a chance to get in the way, and I realized what was not sitting well within me the day before. I was very clearly NOT practicing the core values I had taught my girls nor that I believe I practice myself. I just asked my daughter to wait 3 years to marry, put her life on hold because of my insecurities, fears, my "what if's". In that instant I felt shame and immediately knew the plan to right the wrong. I called the kids (because they were kids!!) together and explained to them what I had done and my reasons. I told them if they wanted to get married then do so! "What's the worst thing that could happen I said!" So the wedding planning began. And in 8 SHORT WEEKS, we had a wedding! Sidebar…I remember when I was proposing a toast to the happy couple, I made a little joke so as to put inquiring minds/assumptions to rest about the rush of the wedding and ensuring everyone that there was "no bun in the oven". But when you're in love, why wait!! Life is short. I had no idea at the time how appropriate a statement that was.
The wedding was outstanding!! We had so many people, family and dear friends, help put the details in place; the food was prepared by our dearest friends, the cupcakes and cake where made by Sydney for her favorite (and only) sister and was very excited to be her maid of honor (despite having to wear a long purple dress!) and I had the privilege of walking my sweet daughter down the isle. What a proud moment for me. My girls there together, (almost) all grown up and showing their love to all who where in attendance. It was a simple yet beautiful event. PERFECT in every way. That was 2 years ago. This year my beautiful daughter and her kind-hearted husband will celebrate their 2nd year together and I am so happy for them both. They bought a house about a year ago so they are living their American dream.
Here is the kicker…the realization came to us…came to me, recently that IF I would have not come to my senses and had forgone my core values (out of fear) that I strive to live and teach…we would have had a very different scenario. Asking myself now, "what's the worst thing that can happen"…that would have been if I had enforced the "wait 3 years" rule for marriage, we would not have had Sydney with us May 22, 2017…
A painfully honest admission – I ALMOST made one of the biggest mistakes of my life WHICH WOULD HAVE BEEN A MAJOR REGRET!!!! I almost allowed my fear of "what if" overshadow my values and who I am. Please, never let your fears come in the way of how you parent. "Let go" of the outcome, "their" outcome and allow your children to live as they choose. The choice and consequence is theirs. TRUST IN YOU and your ability to parent and teach (live by example). Communicate unconditionally with those you love. Let them know why you hesitate or decide not to do something so they understand. Be honest with yourself; is that decision for you OR FOR THEM? Spend the time; talking, sharing, listening. Live by example, never judge. And remove the masks; don't worry about what people might think. Do what you feel is best for you and your loved ones. Communicate that with compassion and love, NEVER with ego. Live a life with no regrets…
Learn to live within these values to harness the power of love; Be honest with yourself & others, Removing the Masks, Unconditional Communication, Live by example, Quality Time, Breaking the Lineage and Learning to "Let Go" & finally, What's the worst thing that could happen. The result is harnessing love and no regrets.
April 11, 2017
On behalf of Sydney Stone…
Please help me share her essence in building a "Character Wall"!
Please, take a moment to read this and I hope that many of you will feel comfortable enough to share…
I was recently asked by the District Attorney's office to prepare a "Victim's Impact Statement" for the trial. This was incredibly difficult, I mean how to do you put the value of a loved one's life and what their loss means to you in a paragraph? While working on this (and it was most definitely longer than a paragraph AND I sent pictures!), it got me to thinking. While the DA is acting as Sydney's voice, we can too. She is not here to defend herself but perhaps if each of you would send me a paragraph (or longer) of who she was, how Sydney touched you and your life, we can help the court get a better feel for what an amazing person she truly was and how this lifetime will so dearly miss her. I can't have her being simply a docket # in the court system…
I would like to build a character wall for Sydney. Would you please give your name, relationship to Sydney and share how you feel about her, what you miss and how the lose of her has impacted you? Even if you know her through me or Aubrey, I want to hear from you!!!! Or of our relationship together!! I would like to share this information with the DA. They need to see, hear, feel her impact so the truth of her is shared!!
If your not comfortable sending as a comment here, please message me!! Text me! Email me!! Share this so everyone can help!!
Thank you so very much!!!
Love to you all…
April 3, 2017
Day 100
A friend of mine wrote this haiku in honor of Sydney…knowing she is in a wonderful place and as we adapt and find the most meaningful ways to celebrate her wonderful life, it feels appropriate to share this day…100.
Thank you from the depths of my heart Bill Mann.
March 22, 2017
Day 88
During my toughest days, these words of wisdom help me through when I feel I can't find the next breath…
"If we take good care of ourselves, we help everyone. We stop being a source of suffering to the world, and we become a reservoir of joy and freshness."
- Thich Nhat Hanh, in "How to Love".
I miss her every day, and always will, but I do know and feel that she is with me and there is a peace that comes with that knowing. I want to be joy for the people in my life. That's the way Sydney knows and loves me…
February 20, 2017
DOES ANYONE KNOW ANYONE that quilts?
I am looking for someone local that quilts that would be interested in helping me with a "Memories of Sydney Project". My goal is to have small patchwork quilts, pillows and possibly bears made out of Sydney's clothes for family and friends. Many people have asked me for something of hers to hold and hug on those "harder days" which I totally get!!!
If you know someone, please let me know so I can get in contact and get started!!
This really means the world to me so I appreciate any leads.
Much love…
February 20, 2017
Day 58
It is so hard to imagine having been without Sydney's beautiful smile, infectious laugh, sarcastic wit and her deep love for me, her family and friends and all she believed in for 58 days. It's still so hard for me to wrap my head around the fact that she isn't going to come running through the door with some crazy story and that laugh!
This weekend we took a bit of Sydney to share her with the world in a place she would love, Delray Beach, Florida. We had a tough time deciding on the beach or the intercoastal waters but when we found this small private beach and watched all of the boats go by, we knew we found her spot. You see, Sydney loved being out on the boat with her grandparents and cousins when she went to the beach. And this past summer, Poppi was teaching her how to manage the boat and she was SUPER excited about this. LOVED IT!!!
So Friday night, at sunset and low tide, Ken and I took some of her ashes and put her in the water as a boat went by and she went out with its wake. She would have been thrilled!!! It was a very hard and emotional thing to do but it feels necessary on so many levels. She is so worth it and was so happy traveling and being by or on the water. She just sparkled more than ever during those moments. And if you knew her, you knew she ALWAYS sparkled.
I would like to personally thank our friends in Delray for allowing us this opportunity. I will forever be grateful and thankful. It was a moment we will never forget…
February 8, 2017
Day 46.
A little memory lane….So grateful we married Aubrey off when we did! ?. The original plan was that Aubrey & Kevin would wait until May of 2017 to get married but for whatever reason, we all agreed…what was the point to wait! If you are in love, just do it! So we planned the wedding in 6 weeks!! And we had so much help from friends and loved ones to make it a beautiful day! Aubrey asked Syd to make their wedding cake and all the cupcakes! As most of you know, Sydney was quite the foodie! She wanted to open her own bar in time and had it all planned out, even menu ideas! Well, with that said, the cupcakes were crazy and crazy good. Chocolate lavender and maple bacon, just to mention a few. The girls had so much fun with it and had we waited, our Sydney would not have been a part of Aubrey and Kevin's special day. I am grateful for being impulsive on that huge decision and I know I am not the only one ?. We have some amazing memories and fabulous pictures from that day and they are the first ones I turn to during an emotional moment. They bring me such joy.
Thank you to all that made that day so incredibly special…it means even more now than you could ever imagine.
Sure do love her and miss her
January 29, 2017
Being completely vulnerable (as always), Sundays are probably one of the harder days for me as a mom and friend, missing my Sydney. It was our "snuggle & pink blankie pj veg day". Sometimes we had hours and sometimes only an hour but it was always quality and treasured.
As we were cleaning up the christmas stuff this year, I found the present Sydney had left for me. I hestitated opening it but did and in it was just another reminder of just how special she was and how well she knew me and valued our special moments. In the package was a cozy shirt that says "Sundays are for snuggling"…
So today is Sunday and I find myself ebbing a bit, but am being kind to myself, allowing the emotions and staying with the goodness of the memories and feeling the love that flows through my veins.
This picture is Sydney's graduation picture in 2014. Such a beauty….inside and out.
Sharing to all that loved her & miss her. You are all in my hearts…
January 23, 2017
Day 30 – Perspective
Someone recently said to me, "As a parent, this is your worst nightmare, losing a child." And they are correct. But I come from a positive outlook on life and I am a survivor and can't be anything other than what I am. Sydney knows this about me and I believe she is counting on it. Some people have asked, "Does this test that foundation"? Yes indeed, and especially on certain days but then I think of all the beautiful memories, laughs, smiles…all the incredible quality time we shared and the way she would want me to approach moving forward and I find my way through.
Nothing anyone can say or do at this point can ever come close to hurting this deeply. SO AGAIN, I SAY TO ALL, please don't fade away because you don't know what to say or how to say it. The love I have for Sydney will continue to strengthen as each day passes and while her physical presence is deeply missed, I find comfort knowing and feeling her with me every minute of every day. THE BOND WILL NEVER BE BROKEN. She would want me to go on and be strong, carry out the work that I do, adding her flare and voice and even her approach from time to time (watch out!!).
Perhaps this perspective will help those of you that struggle. Your love, fun memories, support and tears help me, Aubrey, Kevin, Ken and Chloe heal as much as they help you heal. Please always remember and always feel invited to share….don't run from tears. Remember….no regrets.
Here is a beautiful Buddhist quote that resonates with me…
"what the caterpillar perceives as the end,
to the butterfly is just the beginning."
Today I celebrate my butterfly and Angel…
Much love…
January 22, 2017
Day 29
A reminder of my beautiful Sydney….
A friend of mine was sweet enough to send me this song and said it made her think of Sydney and our incredible loss. It is beautifully written and performed.
The saving grace is that we all have the benefit and blessing of Sydney being with all of us at all times now. She is within everyone she touched and I will make sure that you all hold her and all she stood for in your hearts 
?. It is my mission! She truly was a gift to us on this earth and I am grateful that the Angels will share her with us forever.
Much love to you all.
Sure do love her….and miss her.
Donna Taggart – Jealous Of The Angels (Official Music Video)
Jealous Of The Angels written by Jenn Bostic is the first single from Donna Taggart's second album Celtic Lady Volume II which is Out Now! All Rights to JENN…
YOUTUBE.COM
January 18, 2017
Day 25.
Love to Sydney. Always and forever baby….and we will find our way with your love and guidance.
January 11, 2017
Day 18.
Going thru things and found this great picture of my Sydney with just SOME of her favorite people!
Sure do love and miss her…
January 6, 2017
Day 14
Here is a little "dash of sas" from my sydy'did (one of her many nicknames) as she is sporting my cowboy hat. This was in May of 2015 at her sister's wedding. Sydney made all of the super sized cupcakes (and all kinds of crazy combinations like maple bacon and chocolate lavender) and a personalized wedding cake for Aubrey & Kevin. A proud momma moment for sure with both of my girls!!
Sure do love her…
January 3, 2017
Day 10
For those of you that are with me on day 10 of healing the incredible loss of Sydney, take heed to this message below….
That is exactly what Sydney would say! Sure do love her ?
January 2, 2017
Please….take a minute and LISTEN AND READ these lyrics from "For Good" sung by Idina Menzel, Kristin Chenoweth (link above)
For those that knew and loved my Sydney…..LIKE ME, you have been changed for the good!! (one of her MANY favorite songs. As you can imagine, her playlist is very diverse!)
I'm limited
Just look at me
I'm limited
And just look at you you can do all I couldn't do
Glinda
So now it's up to you
For both of us
Now it's up to you
I've heard it said
That people come into our lives for a reason
Bringing something we must learn
And we are led
To those who help us most to grow
If we let them
And we help them in return
Well, I don't know if I believe that's true
But I know I'm who I am today
Because I knew you…
Like a comet pulled from orbit
As it passes a sun
Like a stream that meets a boulder
Halfway through the wood
Who can say if I've been changed for the better?
But because I knew you
I have been changed for good
It well may be
That we will never meet again
In this lifetime
So let me say before we part
So much of me
Is made of what I learned from you
You'll be with me
Like a handprint on my heart
And now whatever way our stories end
I know you have re-written mine
By being my friend…
Like a ship blown from its mooring
By a wind off the sea
Like a seed dropped by a skybird
In a distant wood
Who can say if I've been changed for the better?
But because I knew you
Because I knew you
I have been changed for good
And just to clear the air
I ask forgiveness
For the things I've done, you blame me for
But then, I guess we know
There's blame to share
And none of it seems to matter anymore
Like a comet pulled from orbit
As it passes the sun
Like a stream that meets a boulder
Halfway through the wood
Like a ship blown from its mooring
By a wind off the sea
Like a seed dropped by a skybird
In the wood (Harmony over Glinda)
Who can say if I've been
Changed for the better?
I do believe I have been
Changed for the better
And because I knew you…
Because I knew you…
Because I knew you…
I have been changed for good…
January 2, 2017
The many sides of Sydney….
Another one of her favorite sayings hanging in her room was from Dr. Seuss…
"Today you are you! That is truer than true! There is no one alive who is you-er than you!"
Sure do love her…
January 1, 2017
Into the Heart
This song of mine will wind its music around you
like the fond arms of love
This song of mine will touch your forehead
like a kiss of blessing.
When you are alone it will sit by your side
and whisper in your ear;
When you are in a crowd it will fence you in with aloofness.
My song will be like a pair of wings to your dreams;
It will transport your heart to the verge of the unknown.
It will be like a faithful star overhead
when dark night is over your road.
My song will sit in the pupils of your eyes,
and will carry your sight into the
heart of things.
And when my voice is silent in death,
my song will speak in your living heart.
I feel Sydney and hear her voice in these words……
December 29, 2016
Thank you for all of the loving messages, texts, posts and phone calls. And also, thank you so very much for everyone that attended Sydney's funeral on Wednesday. There were so many loving faces; some I knew but all I knew of which was beautiful for me. Sydney was pure love (with a splash of sass!!) and to see how many people truly new her for exactly who she was brought me great joy.
I meant what I said on Wednesday, you may not know what to say or you may be afraid to say the wrong thing but please…..don't avoid me, Aubrey, Kevin or Ken. Say the wrong thing! But stay close and keep that love alive that Sydney so easily instilled in us all.
Much love – Marcy